EVENT DESCRIPTION:
Who Should Attend:
Parties interested in expanding their knowledge of sustainable practices.
What will you learn:
1.
The difference between energy charges (electricity consumption) and demand charges on a typical electric utility bill.
2.
Why demand charges have steadily increased to account for nearly half or more of most commercial electric bills.
3.
How building owners and tenants can reduce demand charges substantially with solar, efficiency, and energy storage.
4.
Is it possible to have true energy security to protect your operations in the event of grid outages, natural disaster, or other events?
5.
Is it realistic to consider de-coupling completely from the electric grid (going "off-grid")?
6.
What are the costs and realistic economic payback?
7.
Can a fleet of EVs owned by either your organization or your employees make your operations more secure and/or save you money?
How will you benefit:
1.
Learn how cleantech is disrupting the electric utility and automotive industries.
2.
Learn what types of projects will need to be managed, and how to do it.
3.
See examples of cloud-based project management workflow systems created for this transition.
4.
Prepare for the coming massive changes in the energy industry so you won't be left wondering what happened.
INCLUDED:
coffee, juice, parking (Lot M)
PDUs:
3
EVENT LOCATION:
Skyline College, Building 7, Room 7104, 3300 College Drive
San Bruno, CA 94066, Download campus map.
SCHEDULE:
09-12:00 PT with two 15 min breaks
REGISTER:
http://www.pmi-sfbac.org/event/wind-solar-and-energy-storage-for-communities-neighborhoods-and-commercialindustrial-facilities/?instance_id=14923
ABOUT OUR SPEAKER: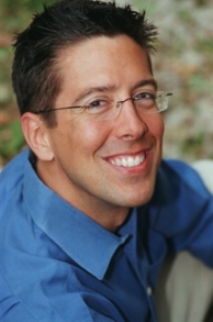 Troy Helming, CEO Pristine Sun
Troy has been a clean energy executive and leader for 20 years. He founded TradeWind Energy, raised millions of seed capital, acquired Pas/LOIs with utilities for $300M of wind energy & developed wind farm sites including Smoky Hills Wind Farm (at 250 MW/$500M, it is still the largest wind farm in KS as of 2011. In 2005, Mr. Helming wrote and published a book The Clean Power Revolution, created The Freedom Plan (a blueprint to convert America to 100% renewable energy & save the US economy $1 Trillion per year), published numerous articles, has been a keynote speaker in 13 states/4 countries, promoted clean energy tirelessly on TV & radio, fought the constructions of various new coal plants, and served for as an expert witness on wind energy for the Sierra Club. In 2007, Mr. Helming designed, built, and operated an EPA-registered biodiesel refinery. Since 2001, Mr. Helming has designed, sold, permitted, installed, and serviced numerous small wind, solar, fuel cell and energy efficiency solutions and been a consultant for dozens of companies (including McKinsey & Co, Bank of America, Citigroup, and Goldman Sachs). He holds a BS in Business Adminstration from the University of Kansas, has certifications in OSHA, NABCEP (pending), Commercial PV NEC 2011 (Complaint Design, O&M), solar & wind energy finance, system design & technical sales, and is a member of Mensa.
Speaker's web-site:
http://pristinesun.com/